Kirklees Windrush Mural Project
A free public art trail, the first to be held in West Yorkshire. In autumn 2022, approximately 30 Snowdog sculptures, form a fun, family-friendly 8 week trail of discovery.
Snowdogs Support Life: Creative Learning Programme 2022
As we get ready to welcome our Snowdogs to towns and villages across Kirklees next autumn, we are inviting schools, colleges and youth organisations across Kirklees the chance to get involved by adopting and designing their very own mini Snowdog sculpture.
More than just a chance for young people to get creative, we've also developed a learning programme and resource pack linked to the curriculum, so your students will be learning lots whilst having fun and getting involved in an exciting and unique community project!
When your school or youth organisation sign up, we'll send you a Snowdog sculpture to decorate, which will be proudly displayed in venues across Kirklees alongside the main trail in Autumn 2022.
It's a great opportunity for your pupils and their families to admire their hard work and creativity in the real world – and a chance to showcase the talents of your pupils!
By joining our Learning Programme, each school or group will pledge to raise a minimum of £750 for The Kirkwood over the next 12 months. Each school or group will receive a blank Snowdog pup sculpture to decorate, and we'll also send a learning programme resource pack linked to the Ofsted framework to help teachers stimulate young minds.
Who is the workshop aimed at
Primary & secondary schools as well as youth groups across Kirklees
Age
From nursery to secondary school (and some activities suitable for colleges/university)
Benefit to school
Be involved with an exciting, creative and unique Art Trail – the first of its kind in Kirklees and West Yorkshire! Your schools sculpture part of a world class Art Trail with you school name and description of what inspired your design
Your school name on the Trail Maps and specially designed Trail App
Receive a valuable and inspiring Learning Resource Pack to aid lesson planning around the Snowdog theme which supports the Oftsted Framework
Providing children an opportunity to be creative with different art forms and showcase their work
Generate great PR moments
Increased engagement with your local community
The feeling of pride having your school sculpture form part of the Art Trail
Well-being – encouraging children and their families to spend time together outdoors exploring Kirklees
Support Life – help to raise awareness of The Kirkwood amongst school families
Collaborate with other schools/community groups, volunteers and businesses from Kirklees and beyond
Enrichment – inject variety back into school creativity programme


Benefit to school
There are a myriad of benefits for the children, and this is something we are quite passionate about at The Kirkwood!
Be involved with a borough wide (and world-class!) Arts Programme which encourages creativity, promotes health and well being and educates children about the work of The Kirkwood
Community Cohesion – linke children with the wider community including businesses, charities, cultural institutions, parks etc helping to broaden horrizons and aspirations (85% of people in the North Easte said the trail brought a sense of community to the area)
Work readiness – providing transferable skills for life
Pride – taking pride in being part of a workd class event taking place on our doorstep (100% of Tyne and Wear Residents were proud to have the Snowdog Art Trail in their area in 2016)
The opportunity to spend quality time outdoors with family, exploring their local area (68% of people in Plymouth said the trail helped them spend more time with their family)
How is the Programme Delivered?
There will be a online inspiration session for teachers to get them started. The design and decorating of the sculptures will be done in person by teacher/youth group leaders and a resource pack will be provided to go along side this. Once the sculptures are completed, they will be collected and placed on the trail. The location of the sculptures will be decided early 2022, but we will aim, where possible, to locate the sculptures in the town or village (or neighbouring town/village) near to the school so they can easily be visited.
Commitment Required
The level of involvement is up to the individual school or group – there are lots of opportunities to get involved as much or as little as the school or group wants!
Cost
£750 plus VAT (can purchase, fund or fundraise, or do a mixture)
Outcomes
The programme can be linked to the schools Art Awards
Dates
Creative Learning Programme March – June 2022
Trail Live 2nd September – 30th October 2022
How do I apply?
The Kirkwood community fundraisers:
Julia Owen (for schools/groups in South Kirklees) and Joanna Doherty (for schools and groups in North Kirklees)
Julia Owen – 07866 940 703 julia.owen@thekirkwood.org.uk
Joanna Doherty – 07866 940 696 joanna.doherty@thekirkwood.org.uk
Or 01484 557 911
Deadline to register
March 2022
About Evoke
Evoke promotes arts and creative opportunities to improve attainment, increase aspirations and provide a cultural education for young people in Kirklees.
Read more about Evoke
Latest Tweets

RT @shapenortharts: Natural Fashion Challenge:Part 2:Yr5 Pupils created mood boards & designed an exciting fashion photoshoot,captured by…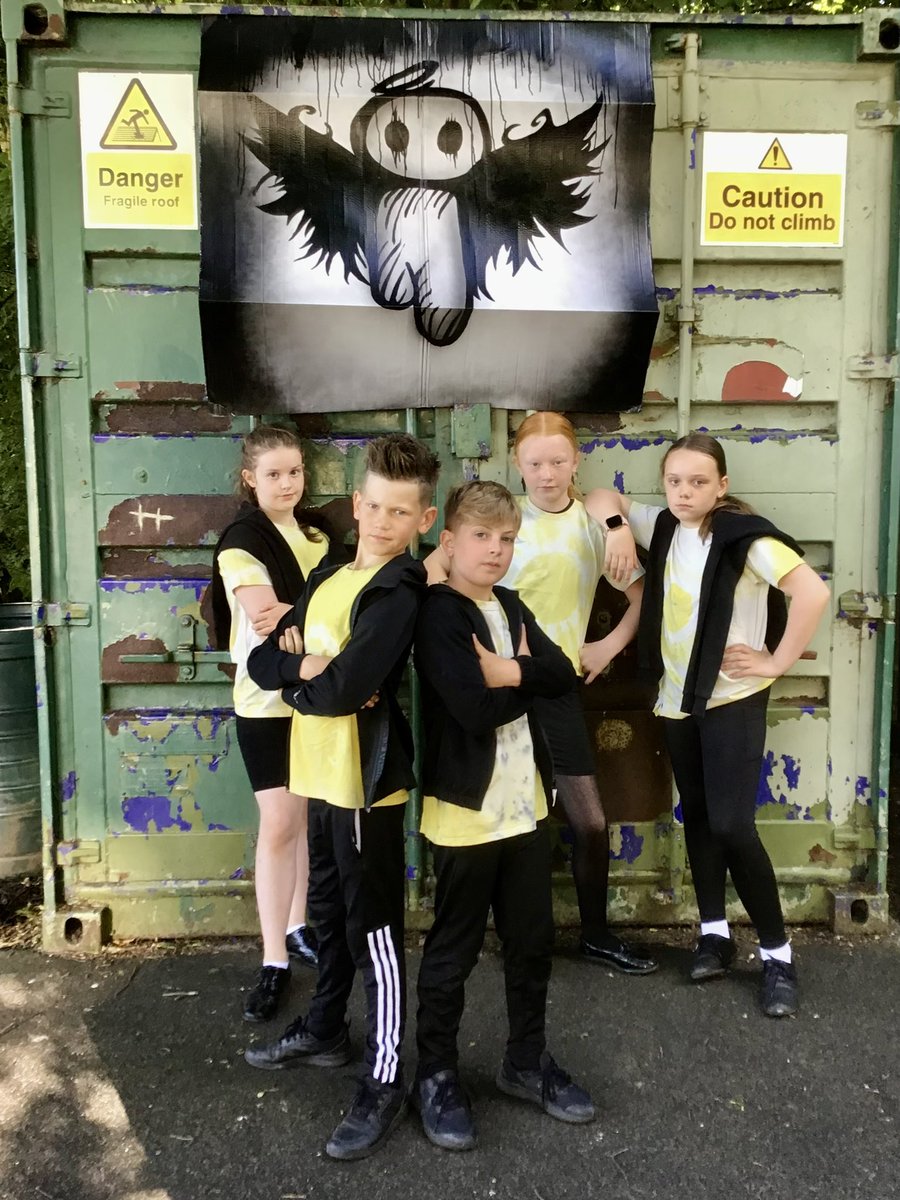 24 Jun

RT @shapenortharts: Fabulous weaving lesson with artist @ElnazYazdani for our @phf_uk work Yr2,India🇮🇳 'Jamil's Clever Cat' Teachers,Artist…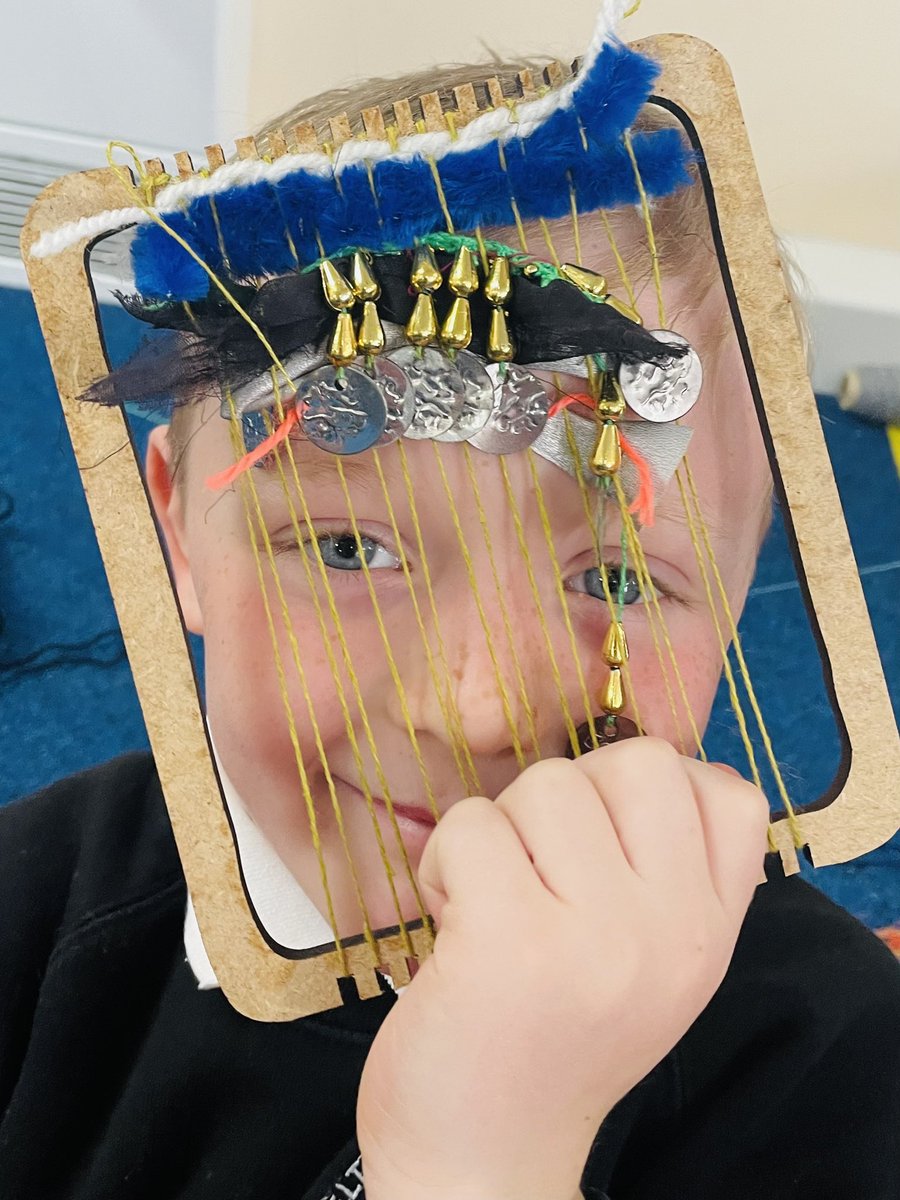 21 Jun

RT @OurBiennale: @byparley is looking for 6 people aged 16-21 years to take part in 'Project I' capturing & celebrating the voices of young…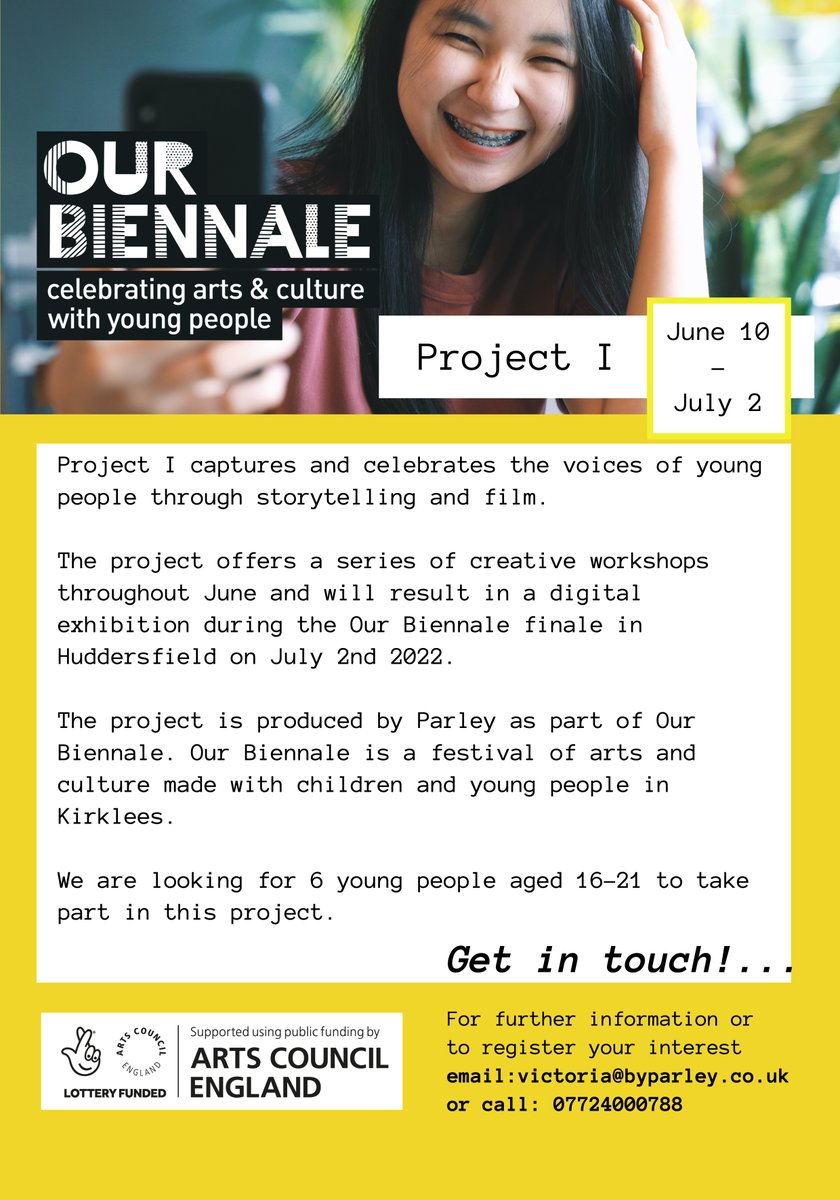 25 May
Follow @EvokeKirklees on Twitter
The Evoke Network
The partnership brings together people from arts and cultural organisations, educational institutions and the local authority to drive joined-up local arts and cultural offer, share resources and knowledge, and strengthen and increase high-quality arts for children and young people across the borough both inside and outside of school.
Get in touch with Evoke
If you would like to get in touch with Evoke or join our mailing list please complete the form below.