Supriya Nagarajan - Manasamitra
Supriya Nagarajan is the found and Artistic Director of Manasamitra
Brief Overview
Supriya Nagarajan is a musician who creates cross-disciplinary work using poems, stories and visuals. She specialises in devising bespoke immersive projects that blend the curriculum with artistic practice. She works collaboratively with a variety of artists and is the Artistic Director of Manasamitra.
Areas of Specialism
Music, Composition, Cross-discipline work, Podcasts, Installations
Testimonial(s) from Schools
Case Study
Excerpts from Dark Skies (Kirklees Biennale at Pentland Infant and Nursery school Dewsbury)
The musical side of the Dark Skies project has had a lasting effect on the children. They are now exploring instruments more independently and creatively. Their sense of hearing has been fine-tuned, with them now recognising and appreciating the range of different sounds that they hear, including sounds within nature that perhaps would have been lost before.
Working alongside the musician has empowered the teachers to experiment more with music teaching and has enhanced their expectations of the skills and knowledge children can achieve at such a young age.
Pentland has been on a journey of involvement in the creative arts; this project took us one step further.
The reach out to parents was just lovely to see. The whole community celebrating the children's achievement was a powerful feeling and added an immense feeling of joy to the event.
The event helped to further secure an appreciation, within a wider audience, of the power of arts on children's learning and emotional well-being. The looks of joy and pride on the children's faces and their feeling of self-esteem shone through the children's engagement and performance on the day.
It has left us wanting more!

"It was fabulous to see all members of the school community, and beyond, taking part in the pavement art and thoroughly enjoying the musical performance. The look of wonder and enjoyment on children's faces was a picture. It was great to see the range of ages attending together – from babies to grandparents and indeed great grandparents – sharing the lovely environment and musical experience."
Detailed Description
Supriya Nagarajan is the founder and CEO of Manasamitra, a UK-based arts organisation with global reach.
She is one of the most sought-after Carnatic vocalists in the UK and has performed around the world in India, Thailand, Cambodia and cities across Europe and the UK.

Known for working in unusual, non-traditional performance spaces, she strives to engage and inspire new audiences and bring them unique cultural experiences. Supriya has collaborated with musicians from different genres and disciplines and been commissioned to create music responses to artists including Andy Goldsworthy, David Nash.
Creating a new musical vocabulary
Supriya has performed and worked with a number of global artists across vocals, dance and storytelling from diverse cultures to produce dynamic artistic collaborations. These collaborations respect and challenge the ideas, forms and aesthetics of each genre whilst producing performances representative of the artistically rich, melting pot world we inhabit.
Supriya's latest projects include:
The Sound of Tea - a multimedia music project set to tour the UK in Spring 2020, which explores the tradition of tea through music, performance and digital technology. New live music mixes with lighting and soundscapes, participatory tea rituals and ambisonic technology. The show draws on Supriya's experience of the perceptual phenomenon of synaesthesia to explore the interplay between sound, sight, smell, taste and touch.
Lullaby Sonic Cradle - a contemporary musical exploration of night-time sounds interspersed with lullabies from India and audio recording gathered from communities across the UK and Europe. The lullaby project toured the UK in 2018-19.
Bollywood Jazz - a new Indo-Jazz music fusion inspired by the songs and instrumental music of Bollywood films, which culminated in a UK tour in 2018-19.
Shivoham - a unique musical experience that is rooted in India but reaches widely through its contemplative nature and universal narrative. Supriya's tour of Shivoham in 2013, with Ben Castle and Shri Sriram, was a ground-breaking collaboration.
Work with Children and Young People
In October 2017, Supriya began work with the Iceland Symphony Orchestra, taking lullabies to schools across Reykjavik. Supriya was commissioned to create two pieces of music to be included in the orchestra's ongoing repertoire and debuted at a showcase event in the country's capital. Working closely with conductor Viktor Arnason, Supriya also worked with former Eurovision contestant, Greta Salome, who was also commissioned to create new work for the showcase. The showcase was held at HARPA in Reykjavik in 2017.
Supriya has been involved with Huddersfield Contemporary Music Festival over the years. In 2014 Supriya hosted creative family workshop, Hālaraḍuṁ Songs, exploring lullabies from around the world. Taking to the stage in 2016, she performed musical theatre piece, The Life of a Bee, working with an early year's specialist to explore music, dance, theatre and crafts under the theme of 'bees and the environment'. In 2018, Supriya brought Canopy of Voices to the festival, the world premiere of Pleiades Ne Maia, a performance inspired by the luminous seven-star cluster that is featured in cultures worldwide. Canopy of Voices was created in collaboration with HOOT Creative Arts Choir, University of Huddersfield Choirs, York Stonegate Singers as well as a choir made up from the refugee and asylum seeker community.
Awards & Acknowledgements
In acknowledgement of her work as a creative entrepreneur, Supriya received a nomination for the 2012 National Microsoft Diversity Awards for her contribution to promoting diversity and access to the arts. Supriya is currently a PRSF/ Jerwood composer and an alumni of New Voices 2018.
In November 2020 Supriya released her album DUSK NOTES in collaboration with sound artist Duncan Chapman. Her next releases are under the CPWM and Takuroku labels.
Contact Details
Phone : 07968828911
Email : supriya@manasamitra.com
Website: www.manasamitra.com
Twitter : @manasamitraUK
Instagram: @manasamitraUK
Facebook: ManasamitraUK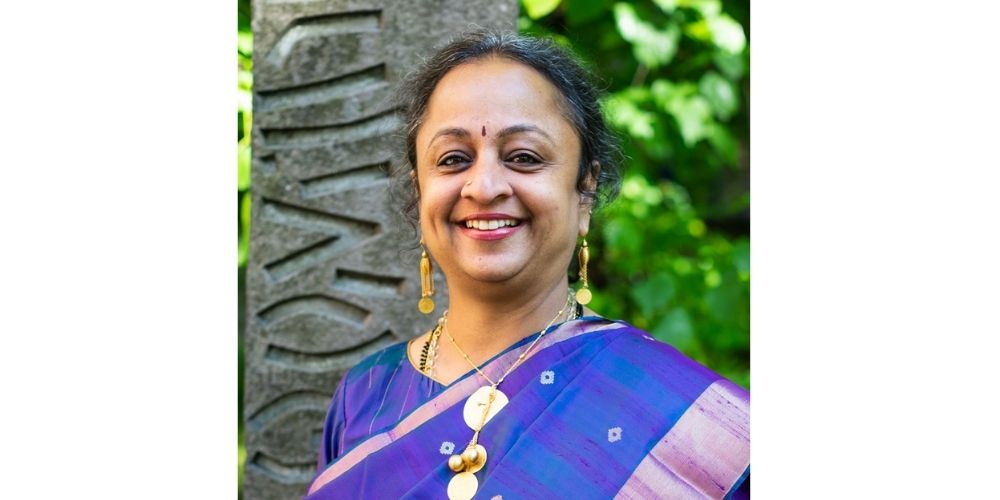 About Evoke
Evoke promotes arts and creative opportunities to improve attainment, increase aspirations and provide a cultural education for young people in Kirklees.
Read more about Evoke
Get in touch with Evoke
If you would like to get in touch with Evoke or join our mailing list please complete the form below.